Carbon Credit

We speak directly with all of our clients, and look through their reports with them.
Carbon Credit - Fix Your Credit Score
---
What Is A Good Fico Score?
---
One of the most well-known types of credit score are FICO Scores, created by the Fair Isaac Corporation. FICO Scores are used by many lenders, and often range from 300 to 850. Generally, a FICO Score above 670 is considered a good credit score on these models, and a score above 800 is usually perceived to be exceptional.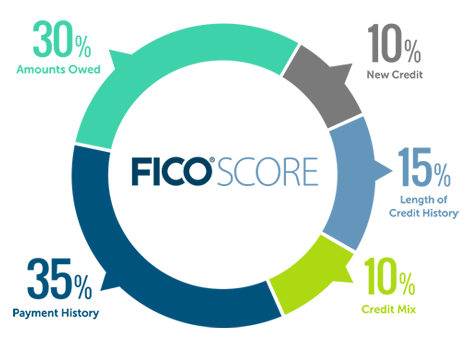 FICO's 5 Credit Score Factors
---
Payment history   (35%)
Amounts Owed   (30%)
Length of credit history   (15%)
New credit   (10%)
Credit mix   (10%)
In 4 Easy Steps
How To Fix My Credit Score
---
Step
02
Learn Where Your Score Is At
A bad credit score can quickly get you down, especially if you're planning a wedding, saving up to buy your first home, or you want to make some important home improvements on your property. Sometimes a late payment for a phone bill, an unpaid speeding ticket or only paying the minimum amount on your credit card repayments can leave you with a bad credit score. When this happens, it can cause a whole range of problems for you and your family in the future.
The question is, why should an honest mistake in the past have such a major impact on your future?
Well, this is where Carbon Credit comes in. Our mission is to help people like you improve their credit score and remove those unforgiving black marks on credit reports. To help you move on with your life and become free from a bad credit score, we offer a credit repair solution. Starting with a free credit consultation, we will unlock what's going wrong for you when it comes to your credit score, and identify and repair any weak points that are holding you back.
TRACK OUR SUCCESS
---
1763
CREDIT FILES COMPLETED
34
CREDIT REPAIR SPECIALISTS
Testimonials
---
"Thanks for cleaning up my credit report. My credit score increased enough for me to qualify for a new car."

"This was the beginning of a journey towards a better credit life and our first real opportunity to own a home! My husband and I are very grateful to the Life Conspiracy team for their support to help make it happen."

"So far everything's been getting better and better with my scores! Thank you!"

"They did a fantastic job! Raised my score by 50 points in two months. However. Will definitely recommend!!"
Help Me To Fix My Credit Report
---
Our process is simple and stress-free. To make it easy for you to repair your credit report, we start with a complimentary credit call. After our initial conversation, you have the option to purchase a full credit report. From this report, our team will carefully analyze your financial position and identify the source of your credit problems. After investigating the issues you're experiencing, you can ask our team to help you repair your credit score and unlock the benefits of having a good credit history.
Partners
---
When we say we are in the business of building a sustainable future, we put our money where our mouth is. We are a proud corporate sponsor of one of the most successful and accredited conservation organizations on the planet.
To date, Carbon Credit has funded the acquisition and protection of over 2,000 acres of rainforest globally. This land has been donated and safeguarded, helping to ensure the safety and future of numerous endangered species. We're also proud to state that our efforts have safely stored an estimated 22,125 metric tons of carbon.
A special thank you to our brilliant conservation partner, The Rainforest Trust.
And of course, our wonderful growing base of clients!
Why Is Good Credit Important?
---
For those big and important purchases, such as your first car, a new house or a home repair or improvement, you'll likely need a mortgage, personal loan or business loan. When you apply for a loan, the loan provider will run a credit check on you to see whether you're a high risk or a safe bet. This data forms a credit report and can go back quite a few years. Remember when you forgot to pay that parking fine 3 years ago? Well, unfortunately, these small mistakes in life, which may feel insignificant now, can come back to haunt you. Although you can clear any outstanding debt, this won't change your credit score as it stands today, and this is why applying for credit can be such a frustrating experience.
At Carbon Credit, we believe in second chances and work hard to help people suffering from a bad credit score get back on track. So whether you're hoping to become more energy efficient by installing solar panels on your roof, you've got your eye on a new car, or you plan to buy your first home, we are ready to help!
Let's work together.
Contact Us
---